Разходка по Червения площад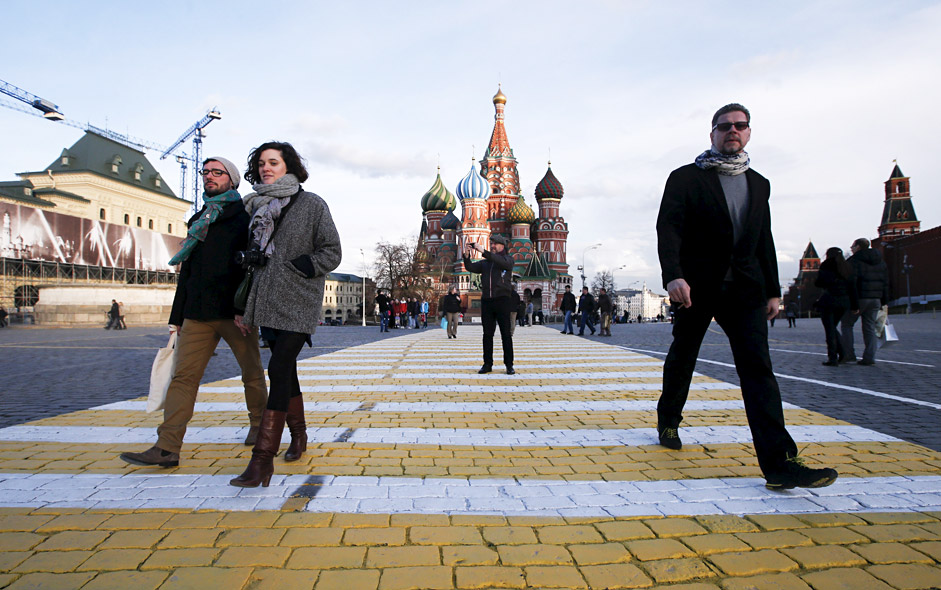 People walk along a road surface marking which is painted on the stone-block pavement of Red Square, with St. Basil's Cathedral and the Kremlin wall (R) seen in the background, in central Moscow April 17, 2015.
Reuters
Хора се разхождат по Червения площад, на фона на църквата "Св. Василий Блажени", 17 април 2015 г.
"Российская газета". Всички права запазени.
Get the week's best stories straight to your inbox